Take A GIANT shortcut and build

your physical product business

to your first 100k by the end of this year
Join The 'Creative CEO Community'
Monthly Business-Building Advice & Support
for Creative Start-Ups in a Private Membership
Do you need motivational support?

Do you need someone you can ask questions and get a specific answer?

Do you need access to resources, & books recs?

Do you need some new FRIENDS who actually believe in you?

Would you rather google stuff, or learn from someone who's already accomplished what you want?
Hey, I'm Leah McHenry and even though I am super busy building my businesses and being mom to 5 kids, I am absolutely passionate about sharing all the knowledge I learn with others so they can succeed.
I've built 2 different multi-million dollar businesses in the last 5 years in completely different industries.
One is in the online education space. The other is in the handmade product in the e-commerce space. In addition, I'm also an artist and songwriter, and I'm constantly building my online music career.
So I GET what it's like to be a multi-passionate CREATIVE person with big dreams.

I also know how to make those dreams a reality. That's the part a lot of creative people miss.
Let me help you bridge that gap.
In your journey, it's important to learn from someone who is actually DOING what you want to do.
That should always be a requirement... that whoever you're learning from has actually accomplished what you want to accomplish...
You'll get a real behind-the-scenes look at what it takes to run a multi-million dollar company, from ground zero.
You'll get your questions answered and get clarity to move forward.
You'll get a community and make NEW friends who are doing what you're doing.
Do not underestimate the power of networking. It's something I wish I had done a lot more of.
And most importantly, you'll see results MUCH FASTER.... do you like shortcuts? I do too 🙂
My most valuable money ever spent has been on coaching, mentorships, and education!
JOIN TODAY AND LET ME HELP YOU BRIDGE THE GAP BETWEEN YOUR CREATIVE BRAIN AND MASSIVE SUCCESS IN YOUR BUSINESS! 🎉
Cancel anytime! (But you probably won't want to!) 😇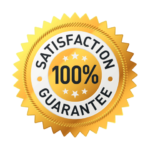 This is a monthly membership where you'll get access to regular workshops & training, networking opportunities, and Q&As with Leah in a private community in order to help you GROW YOUR DREAM BUSINESS!
Once you join you will get an invite email to create a username & password on our own private platform. This a forum-type community platform for the 21st century! It's clean and fun, and we can still do live Zoom calls and all kinds of fun stuff!
Come join and start your member introduction post!
The most popular requests so far are Time Management, Finding a Winning Product, E-Commerce, Shopify, Email Marketing, Book Recommendations, and a lot more! We'll keep adding on as we go. The aim is to help give you the jump-start you need!
👉 0-100k Success Path Workshop
👉 Regular Live Q&A's
👉 Topic-specific workshops
👉 A Bookclub & discussion
👉 Hot seats (I bring you on live and we work through a problem)
👉 Access to deals & discounts on tools I use
👉 Networking & offering your expertise to others
👉 And a lot more!

The Next Live Q&A Starts Soon!

I've been one of Leah's students for a couple of years now, and I could not be happier. With the consistent applications of the principles I've learned from her, I am just about to cross my own six-figure threshold!
A few months later..
"I just got my tax bill from my accountant.....
holy crap, Leah- I paid more in taxes this year than I EARNED five years ago!!"
Jeff Pearce - Independent Musician
JeffPearceMusic.com
"So far this year using Leah's methods and my own methods inspired by Leah's teachings I have made $80,000 and we are only 4 months into the Australian Financial Year.
$80,000 from music in four months using Leah's methods!"
Daniel Coates - Musician & Live Event Teacher
suntaramusic.com
This is YOUR Chance to Get Meaningful Answers That MOVE THE NEEDLE In Your Business!
Price to be announced SOON!
Only $___/month 
Don't forget this is a business write-off!
Copyright 2021 Leah McHenry. All rights reserved.